Hydraulic systems are used in a wide range of applications today - from simple assembly operations to integrated steel and paper mills. Through the use of Pascal's Law, hydraulics allows the operator to do substantial tasks like lifting big loads, rotating a shaft, drilling precise holes, and so on with a little investment in mechanical linkage. With the critical role of hydraulic systems in most industries, it is vital to ensure its smooth operations and detect underlying issues to avoid catastrophic breakdown.

Recording a hydraulic machine's vital signs
It's a good idea to take readings on the warmest and coldest days of the year, as well as a couple of typical temperature days in between while accumulating this data. This establishes the baseline of data. Taking readings at regular times, such as once a day or shift might also offer early notice of incipient issues. If the system starts to malfunction, taking a series of measurements will tell whether it's performing outside the norm.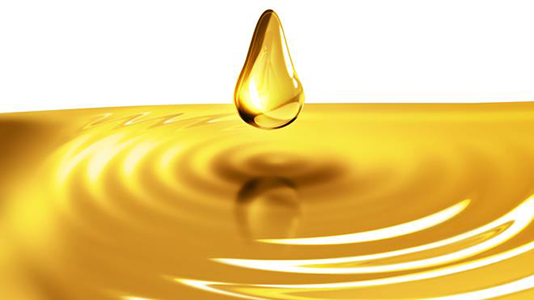 Common Issues to Watch Out for in Hydraulic Systems
Heat Degradation
The system's failure to disperse heat might result in higher fluid temperatures. Heat in the fluid is usually dissipated through the reservoir fluid and a heat exchanger in most systems. When heat is not transferred efficiently, heat can thin the fluid, preventing appropriate lubrication and possibly causing pump leaks, lowering pump efficiency and system performance. An increase in temperature speeds up oxidation which leads to by-products that contribute to the formation of varnish and deposits. Fluid thickening reduces the capacity of the fluid to cool and lubricate components and may cause deposits to build on the components, obstructing fluid passage.
Air Contamination
Aeration occurs when air bubbles contaminate the fluid. The implosion of air bubbles under tremendous system pressure leads to temperature increase and can cause the hydraulic fluid to deteriorate and the seals to overheat. Cavitation is caused by the implosion of fluid vapor or air cavities inside the fluid when pressurized. Cavitation wears down components and contaminates the fluid with metal particles, which can lead to mechanical failure in extreme circumstances.
Water Contamination
The presence of milky hydraulic fluid indicates that the water has been contaminated. Condensation accumulation on the fluid reservoir walls as a result of temperature fluctuations from warm days to chilly nights is one reason. Contamination of the water can damage the pump and other important components, reducing component life.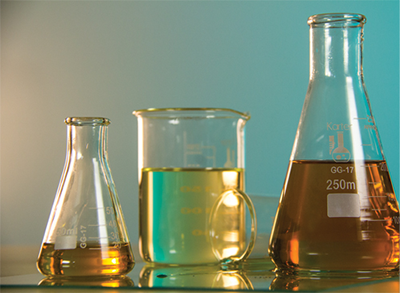 Predictive maintenance solutions can reduce unplanned downtime and increase output, saving a significant amount of money. Here are some test parameters you need to monitor to ensure that you are seeing the whole picture:
Varnish Potential Testing
Unfortunately, varnish wreaks havoc on lubricating oil in gas turbines and hydraulic systems. It's usually produced by some kind of thermal stress being applied to the oil. The lack of working clearances within equipment and a decrease of heat transmission owing to thermal insulation are two of varnish's damaging consequences. More operators are looking to oil analysis laboratories for solutions as they confront the threat of varnish in their lubricant oil systems.
Particle Counter
Hydraulic systems are sensitive to contamination. Contamination monitoring of hydraulic and lubricating oil systems is required for continuous operation. Particle counting performed under real-world settings can determine the true degree of contamination that happens during operation.
CRE Philippines offers HydraulicCheck™ 813 which is an advanced test package that provides monitoring of the oil condition, contamination condition, and machine wear condition. Oil Condition test parameters measure the health condition of your oil. When your oil is degraded, varnish formation is inevitable. Machine wear condition, on the other hand, measures the degree of severity of wear by giving you information on the amount of coarse and fine wear metals. Contamination condition measures the contaminants present in your system. But what is special about this test is that it also includes varnish potential testing. You may contact CRE Philippines to know what test parameters best fit your requirement.
Source: machinerylubrication.com