Industrial lubricants must be handled, stored, and dispensed appropriately to minimize safety and environmental contamination issues. Manufacturers frequently make blunders such as mislabeling items and storing lubricants in areas with extreme temperatures. To know what are the best conditions and setup for your lube room, it is best to contact CRE Machinery Lubrication Consultants.
Lubricant Management
The operations involved in obtaining lubricant supplies and shifting those lubricants to in-plant storage are referred to as lubricant management. The handling processes required will depend on whether the lubricants are delivered in packages or in bulk.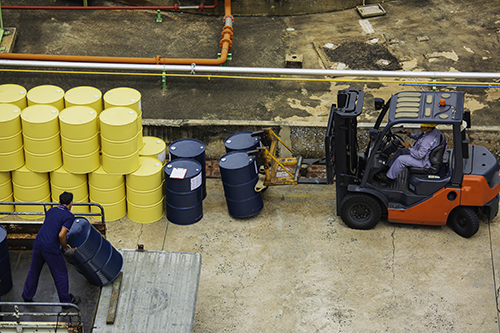 Packaged Shipment
The majority of packaged lubricants may be safely unloaded from trucks or freight cars by sliding them down on wood or metal skids. The bed of the truck or freight vehicle should be tightly secured to the skid. After unloading, appropriately equipped forklift trucks can securely transport drums to the storage area.
Bulk Shipment
The corresponding fill line and hose for each material should be entirely emptied and cleaned to avoid hazardous cross-contamination. If required, empty tanks should also be flushed or flushed.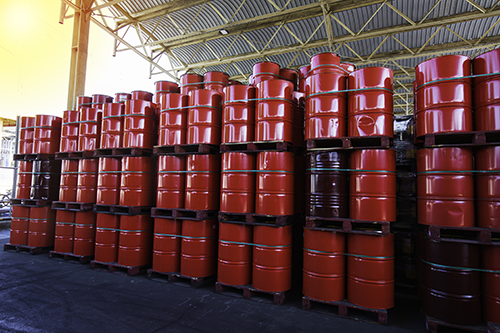 Storage
Items containing lubricants should be stored in a location that allows them to be conveniently moved in and out of storage. The finest oil storage facility is a well-organized, adequately constructed, and conveniently located oil house.
It is critical to consider the necessary fire, safety, and insurance regulations when deciding where to locate your lube storage facilities. The storage of lubricants is done on a "first-in, first-out" basis. Bulk lubricant storage provides a lot of advantages in terms of cost and efficiency. Above-ground locations for lubricant storage are optimal. People should be able to breathe when filling and emptying tanks, hence they should have vents.
Lubricant Dispensing
The process of removing a lubricant from an oil house or other storage location and transporting it to a point of use is known as dispensing. When lubricants are distributed via open systems, the containers or equipment used to transport them should always be maintained clean.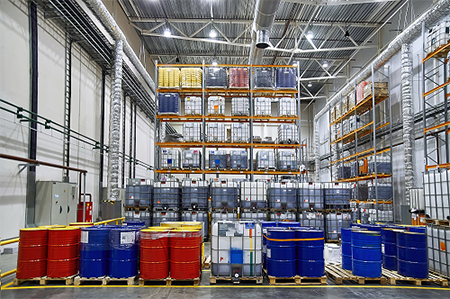 Drums and Tote Bins
Containers must be suitably sized for their intended application. Fixed containers, intermediate bulk containers, and totes are all options for lubricant storage. Totes allow transporting large amounts of lubricants from one area to another easier. These containers come in a variety of sizes and shapes, and they may often be customized.
Top-up Containers and Transfer Carts
Top-up containers with a capacity of fewer than 10 quarts serve an important role. These containers should be entirely sealed from the environment to avoid dust ingress. A filter cart buyers guide is in the works, so any sellers interested in letting us know about their wares are encouraged to contact us.
Lubricant Safety Tips
Good storage and handling methods, as maintenance experts know, may assist any industrial operation to improve productivity, safety, and sustainability. They'll assist maintain lubricants in top shape so that they can adequately protect equipment and keep it running with little unscheduled downtime while also reducing lubricant waste.
With that in mind, here are five quick tips to assist operators in making the most of your storage and handling program:
Store your lubes in a cool, clean, and dry storage room.
Label your lubes correctly.
Use the proper transfer equipment to dispense lubricants.
CRE's Lubrication Program Development
Noria, a CRE Philippines partner, came up with a comprehensive lubrication program that includes a thorough strategy for all lubrication-related work processes and procedures that are based on industry best practices. Lubrication Program Development (LPD) will assist you in determining how much your plant's inadequate lubrication procedures cost you each year, laying out a solid course of action, and creating a cost-benefit analysis to justify your program.
Source: machinerylubrication.com